Home > About Us > Company Profile
Service Hotline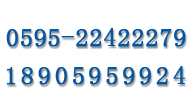 QUANZHOU LEIXEN ELECTRONICS CO.,LTD., which located in the developed coastal city - Quanzhou, Fujian Province, is specialized in two way radio development, manufacture and sales.
Having developed a full range of "LEIXEN" series radios. widely used in transport, construction, telecommunications, security, restaurants, residential property management and other departments and areas, especially popular in HAM's world.
We focus on product quality and after-sales service, especially keep on develop high quality and good function product.
"Novel product, Reliable quality, Professional service" is our Slogan. We hope we can have a good co-operation with you.